National Conversion Booster Optimization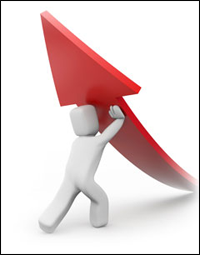 Convert Website Visitors Into Customers
A good website is not the one that uses the coolest design or has the most traffic. A website also needs to ensure that the web pages provide relevant content and are designed in the most user-friendly and conversion friendly way possible.
Whether you want your visitors to buy your product, sign up for your newsletter, contact you or get to your blog page, National Conversion Booster can help you increase the number of visitors who take this action. 
To help you attain the optimal conversion of visitors to leads, we test variations of your website pages to see what your users like best. By using the pages that convert best we increase your leads, get you more business and make certain that you spend your marketing dollars more effectively...
- Turn more site visitors into leads or customers

- Understand your clients, their buying motivations, and how they move through and interact with your website.

- Improve landing pages, product pages, and checkout processes

- Maximize your Return on Investment (ROI)
National Conversion Booster consultants will...
- Choose the landing pages that have to be tested

- Develop a test strategy

- Configure the analytics tools

- Interpret the results