Social Media Marketing Services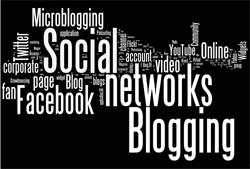 Social Media offers a number of exciting opportunities for companies to connect with customers in a more personal and meaningful way than ever before. Media Advantage offers a full suite of products designed to build a community around your product and brand and to drive relevant traffic to your site. In this fast changing market you need an experienced partner that can help build a successful campaign that can give the edge your company needs.
Twitter
Twitter has changed the way that people interact and communicate with one another. This micro blogging platform has become one of the most effective real time communications systems available today. Twitter can be used for brief (140 character) product updates, to update clients on current information or simply to make suggestions and share information of interest with followers. Our Twitter marketing program builds your follower base, engages with clients and prospects and promotes your brand online.  
Facebook
We offer many ways to help build and engage your community of prospects and clients on Facebook. Media Advantage is certified in FBML (Facebook programming language). We begin by creating a Facebook Page (business profile) that helps to attract fans, create polls, post events and develop interactive applications to encourage fan participation. 
YouTube and Video Optimization (VSEO)
It doesn't matter what type of business you run or how large the business is, video offers very exciting opportunities to cheaply and effectively drive web visitors to your website. VSEO offers companies a way to produce, distribute and promote your videos across the web. Google actively promotes videos as part of their search results making it 52% easier to rank a video on the first page of Google than it is to rank a web page.

Blogging
Blogs are a core component of any social media program. One of the reasons for the success of blogs is that they are particularly good at generating high search engine ranking results.  Search Engines love Blogs as they are updated frequently, have lots of content and contain the keywords that people are searching for. Better rankings mean more visitors, more readers, more comments and more sales.